Oh my, what a great book this is! I enjoyed it so much and I will definitely read this again in the near future. I think that they should re-make the film though, imaging how gory and gross they can make it! especially the bit with the lawn mower(does that count as a spoiler? oops)
I absolutely loved Paul Sheldon, I really connected with him and I felt so sorry for him through the whole book, poor guy!
This is my new favourite Stephen King book, I just can't find a fault, I loved it!




Wow wow wow wow wow! If you haven't seen this, then get off your bum and go right now! This is my new avenger film, it was
amazing!
I loved the fact that my little Loki was in it loads too, love him aha! He's a dickhead but I just love him! And he was hilarious in parts of this film! I won't say anything else though, don't want to spoil it all ;)
Just go watch it!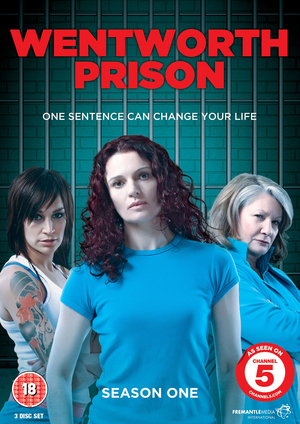 Did you see the finale of Wentworth Prison, season one?
What a shocker, eh? Oh my gosh.
How good was season one though? I
loved
it! And Frankie is a bit of a hotty! aha!
I can't believe what happened to Debbie, well I can but, it's so sad and such a surprise :(
I can't wait for season two, if there is going to be one? I sure hope so!